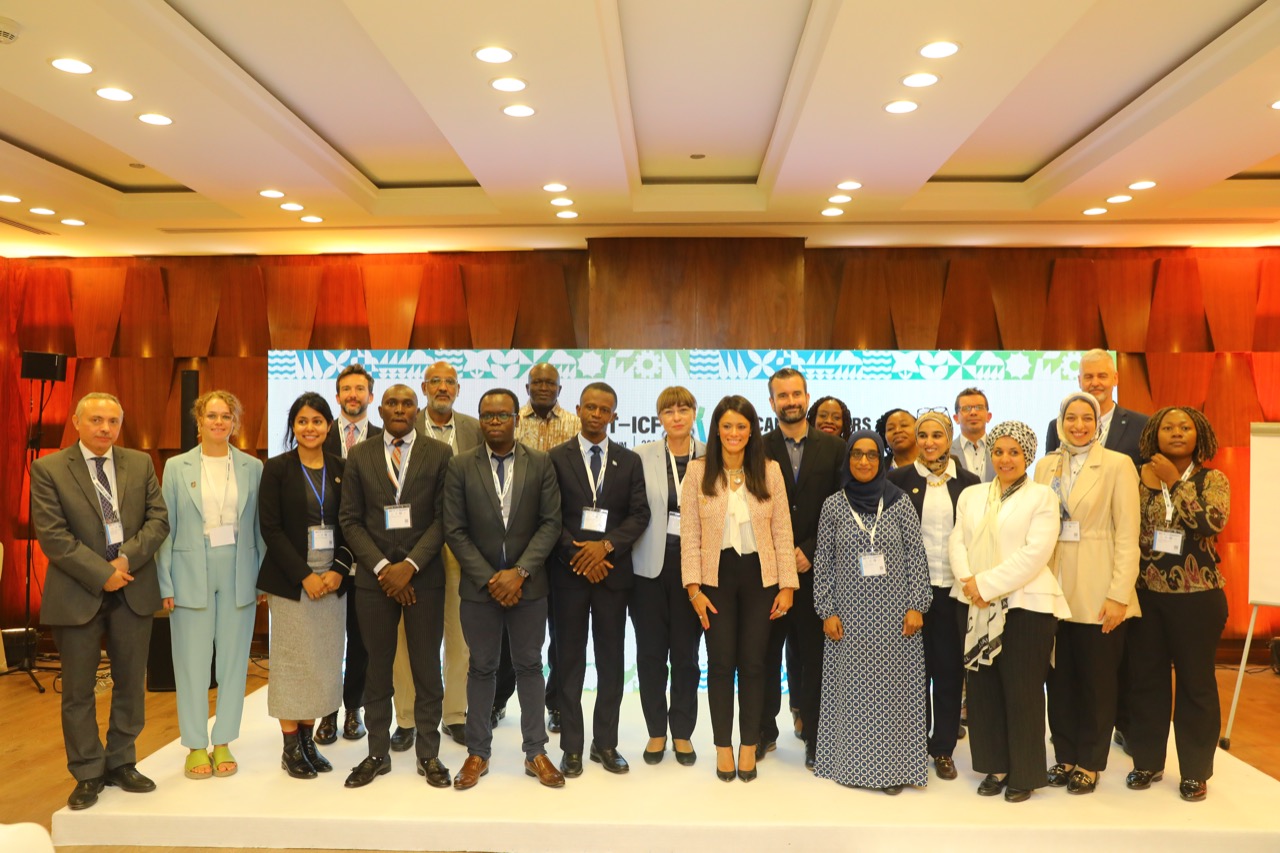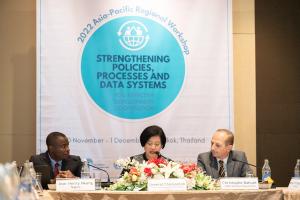 Through policy dialogue and the biennial DCF Survey exercise, UNDESA is responding to the needs identified by Member States for strengthened capacity support for developing countries to design risk-informed and data driven development cooperation strategies and policies to address short-term crises and build long-term resilience.
Capacity development and peer learning
Working closely with Member State and UN system partners, UNDESA has taken a regional approach to capacity development in participating countries, fostering peer learning and knowledge exchange in the Asia-Pacific and African regions.  In 2022, two regional peer learning events were held:
Joint UN DESA and Government of Egypt capacity development workshop on "Mainstreaming climate adaptation into development cooperation policies and practices" (Link)   
UNDESA-UNDP Asia-Pacific regional workshop on "Strengthening Policies, Processes, and Data Systems for Effective Development Cooperation" (Link)
DCF Digital Knowledge Centre
DCF participants have expressed increasing demand for greater support in strengthening their development cooperation policies and systems. In early 2023, UNDESA soft-launched the DCF Digital Knowledge Centre, a digital knowledge-management portal that collects good practices in designing, implementing and updating national development cooperation policies and strategies, as well as facilitating interactive online discussion among development cooperation focal points for peer learning and networking. The organization of such materials into an online knowledge management portal will make country-led information, knowledge and resources available and easy to access. 
The DCF Digital Knowledge Centre is open to DCF Survey participants and Government stakeholders from developing countries.  Please contact dcf@un.org to request access.